The life of a porn addicted housewife.
Sunday, January 22, 2006
Bettie Page - An American Icon *NSFW*
Bettie Page was born in 1923 in Nashville, Tennessee as the second of six children. She excelled in school, becoming Secretary Treasurer of the Student Council, co-editor of the student newspaper, and was even voted "Most Likely To Succeed." Little did anyone know at the time, she would become the most famous pin-up and fetish model of all time.
After graduating college with a Bachelor of Arts degree, Bettie began modeling fur coats, and traveled the US and Haiti. She divorced her husband in 1947, and in 1950 she met the man who would help shape her career.
Police officer Jerry Tibbs met Bettie on a beach, and being an avid photographer, took many snapshots of Bettie. He helped her put together a portfolio and introduced her to other photographers.
The rest, as they say, is history.
Bettie began posing for camera clubs and modeling for magazines. In 1955 she was named both "Miss Pinup Girl Of The World" and "Girl With The Perfect Body."
Bettie Page also studied theater which led her to do numerous stage roles as well as many TV appearances including being a guest on The Jackie Gleason Show.
Bettie retired from modeling in 1957, at the top of her career. She married her second husband in 1958 and completely disappeared from the public life.
During the 80's and 90's Bettie's fame resurged as a modeling icon. Even today you can see her influence in both modeling and fashion.
Bettie Page IS a true American Legend.
Below you will find a small sampling of some of Bettie's photographs. Click on each picture to enlarge…..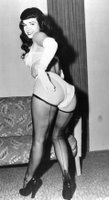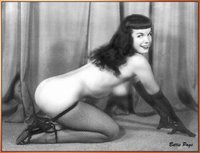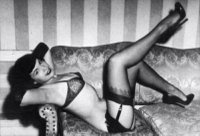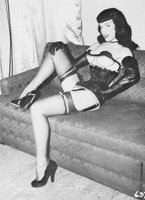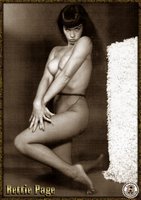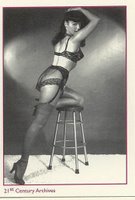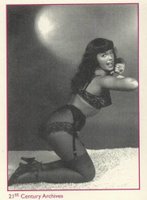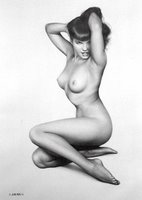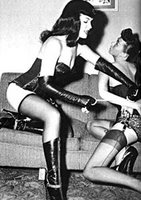 Several of Bettie's photo shoots were filmed. Below you will find two links where you can download two of these films. The first features Bettie being "kidnapped" and trussed up. In the second film, Bettie "escapes. Both videos are in
Quicktime
format.
Kidnapped!
http://rapidshare.de/files/10186476/Bettie_Page_kidnap.mov
The Escape!
http://rapidshare.de/files/10186821/Bettie_Page_escape.mov
I hope everyone enjoys both the photos and the movies.
Bettie Page – A True American Icon
|